Professional Background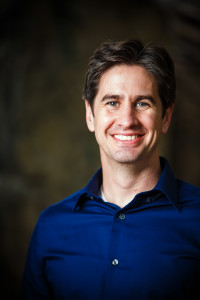 After receiving a Masters of Accountancy in 2005, Carl decided to enhance his tax expertise with a law degree at the University of Denver, where he ultimately received both a Juris Doctorate and an LL.M in taxation.  He is a licensed attorney and CPA in the state of Colorado.
He entered the accounting field in 2008, working in the international "Big 4" firm Ernst & Young.  He has also worked in local industry and regional public firms.  Carl has over seven years of experience as a CPA.
In 2015, he opened his attorney practice, working with both businesses and individuals as they navigate complicated legal and tax regulations.
Carl is especially passionate about helping Entrepreneurs succeed (and pay as little in taxes as possible).  As an entrepreneur himself, he has successfully launched and run both service-providing businesses and product-selling businesses.  He has served as the CFO of a tech startup, and provides legal counsel for a variety of ambitious businesses and people, from self-employed realtors to contract CEOs. He has a wide range of knowledge and expertise to share.
Carl is fluent in Spanish, and has had exposure to the legal systems of Latin American countries.  He has researched and written about Secured Transactions Law between Uruguay and the United States.
Personal Background
Carl is proud to be an Eagle Scout, and remains active in his local scouting unit.  While serving a religious mission to Honduras in the 1990's he learned to love Latinos, their language and culture.  He is a devoted husband, and father to three children.
Always looking for the best and most accurate way of getting things done, Carl is a lifelong-learner (as his Masters, J.D., LL.M., and CPA will attest).  He has an active and passionate love for his country, for his Honda PCX150, and for soccer.  When he has any spare time he enjoys woodworking for the thrill of creating something new from raw materials.  Occasionally, he pursues new business ideas and opportunities.